Zach Williams – Heart Of God
Christian rock artist Zach Williams has released a new single "Heart Of God" (via Provident Label Group/Sony Music) available to download/stream on all music platforms today. The moving song is accompanied by a music video.
Following on from his most recent projects, 2021's Christmas Gem, I Don't Want Christmas To End, and 2019's Rescue Story, which includes his chart-topping duet with Dolly Parton, There Was Jesus, fans of the double are fans GRAMMY® winners have been eagerly awaiting new music. "Heart Of God," which he co-wrote with Ethan Hulse and his longtime producer Jonathan Smith, is the lead single from Williams' forthcoming album, due out this fall.
"My message has always been that it doesn't matter where you've been or what you've done in your life, God has a plan for you and somehow He's going to accomplish His plan," Williams shares. "In the same vein, the message of 'Heart Of God' is that you simply lay down your life and give everything to Him. There are no limits to what you can do in your life.
That's not to say there won't be bad days, there will be, but you soon realize that those bad days are still better than the best days you had before Christ. It's knowing that you don't have to do this alone, that Christ gave His life so you could have a new one, and that it's okay to trip and fall and screw things up. He still loves you and won't give up on you."
He adds: "I think so many people will relate to his message. No one feels worthy or good enough to deserve God's love. Honestly, none of us do. But God knows that, and that's why He sent His Son. To me, God's love is the greatest attribute of what His heart is, and that's the message I'm trying to convey."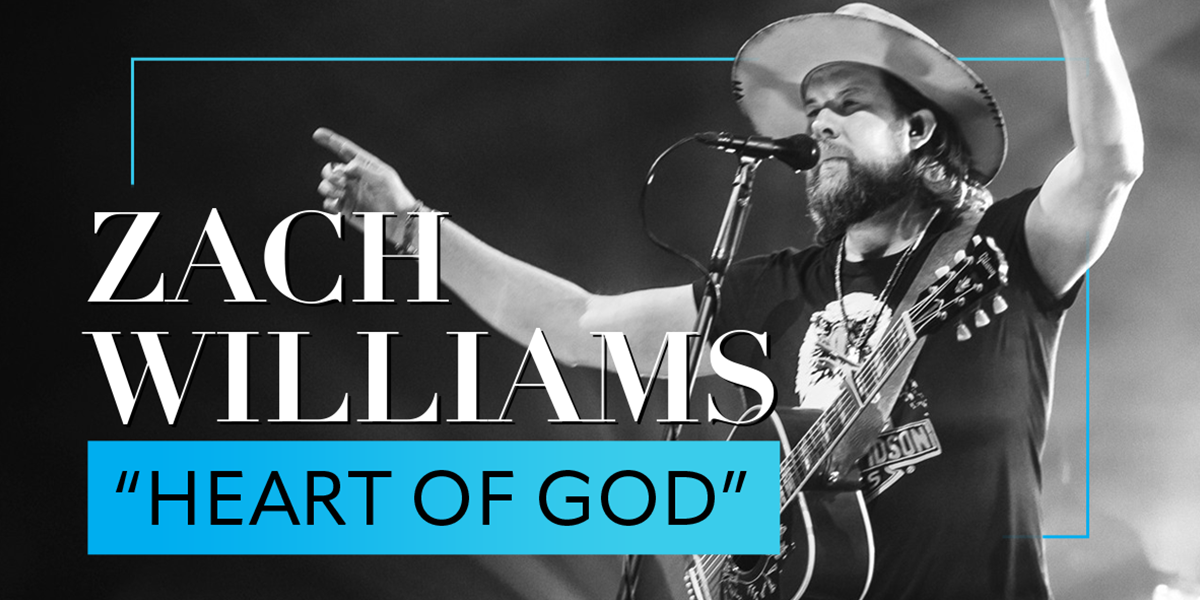 Williams will feature the new song along with many of his previous hits on his headlining tour this fall. The Zach Williams Fall '22 Tour begins September 14th and runs through November 20th and will hit 36 ​​major markets including New York City, Colorado Springs, Baton Rouge, Phoenix and Austin and will feature special guest Ben Fuller. In addition, the tour offers something even more special than ever.
For VIP ticket holders and in partnership with The Salvation Army, for every VIP ticket sold, a grocery box will be given to a needy family in the community, providing enough meals to support a family of four for a full week.
The partnership with the Salvation Army will continue over the holiday season as he embarks on his I Don't Want Christmas To End tour, which runs through December. Click HERE to find out more and get tickets for both tours, which are on sale now.
Kindly give us two minute from your time to follow our social handles... Click on social media logo below to follow...Thanks