William McDowell: Return Of Habitation 2022 Conference Announced
GRAMMY-nominated pastor and recording artist William McDowell recently announced the return of Habitation 2022, a multi-day worship and mediation gathering for Christians seeking a deeper encounter with God and spiritual growth, September 21-24, 2022.
Postponed two years in light of the Covid-19 pandemic, the life-changing four-day encounter returns to Orlando, Fla., at Deeper Fellowship Church's new campus, with a renewed focus on inspiring and equipping Christians both locally and seeking revival, prayer and worship globally at a time when the world seems to be in complete turmoil.
Habitation 2022 will feature prominent and influential pastors, ministry leaders and worship leaders including Bill Johnson of Bethel Church, Author, Bob Sorge, Samuel Rodriguez, John Hannah, Dr. Eric Mason, David and Nicole Binion, Matt Gillman, GRAMMY Award Recording Artist , Tasha Cobbs-Leonard and more.
William McDowell, pastor of Deeper Worship Church and host of the conference, said, "The Dwelling is not just another conference. It's an immersive environment to experience God in a fresh new way and receive prophetic guidance and mediation," he also said, "This year's gathering promises to be another life-changing time together where people who are passionate searching for God, meeting the one who has been searching passionately for God you."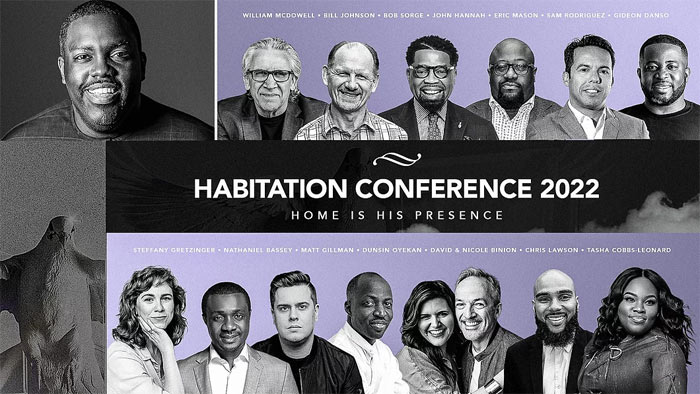 The four-day event started when Deeper Fellowship Church was just six months old and was attended by believers from across the United States and over 20 nations. Additionally, as part of its global reach, Habitation 2022 will also offer a digital pass for those unable to attend the event.
McDowell added, "What started as a gathering of friends has evolved. Dwelling is an answer to the clarion call of what the Lord is doing and is an assembly of men within a people."
Tags: William McDowell
Kindly give us two minute from your time to follow our social handles... Click on social media logo below to follow...Thanks