Obim Wu So Anuri by Oge Radiant
Obim Wu So Anuri by Oge Radiant: He was born in the Ajegunle area of ​​Lagos Oblast, Oraifite in Ekwusigo, Anambra State, a village named Joshua Ogechukwu Chigozie Faith (popularly known as Oge Radiant).
His love of singing and song writing began at a very young age and he is still active and active throughout the ages.
Professionally, music started with him in 2008. And in 2010 (working with a hardworking and experienced producer – Wole Oni), he quit his first music career with the title 'Honey Jesus'. A sequel to the album titled 'Beautiful Praise' (released in 2014) featuring a talented composer – Richie, who gives the meat a taste of the songs. This work is still a great blessing to many.
Her upcoming album is eagerly awaited by many who have heard of her debut.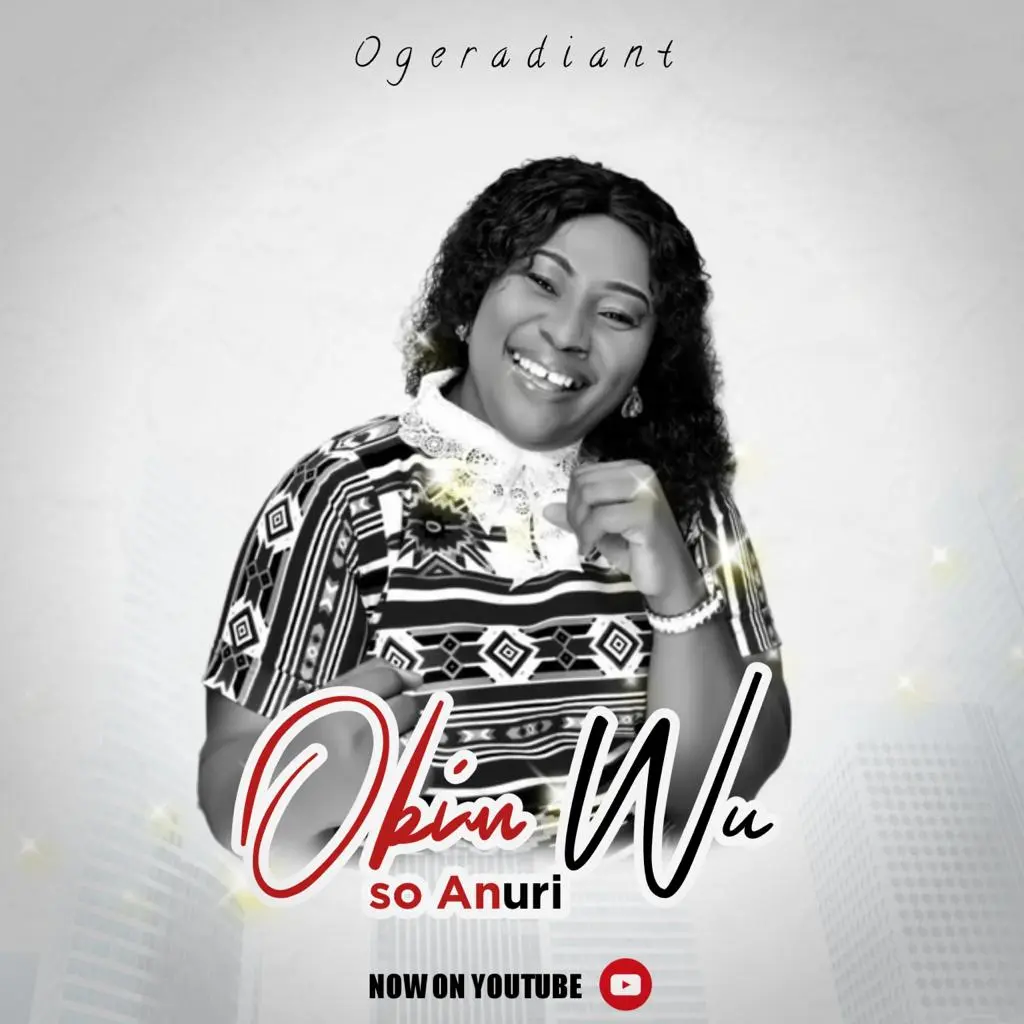 Blessed with four lovely gifts – offspring, from God, Oge Radiant is still a huge fan of children. Her love for children led to the launch of the Kids Time Out With Oge program.
Kids Time Out With Oge is an organization dedicated to bringing healthy entertainment and education that impact the health of children of all ages. Her annual end-of-year children's party continues to be the "talk of the town" as children in the Ajegunle area eagerly await it.
Oge Radiant is currently promoting two single songs 'Obim Wu So Anuri' – a thank you song that shows how his heart is full of joy at all that Honey Jesus has done, done for him and will do for him. And 'I Sabi Praise' – proof of his life of praise and a clear call to all to live a life of praise and thanksgiving to God in all circumstances.
Both songs are easily available online for download; with streaming sound on multiple radio stations and video on several tv / audio viewing platforms.
The Oge Radiant is here to stay. Also download great songs that will work now and for many seasons and seasons to come.
Obim Wu So Anuri by Oge Radiant Lyrics:
0bim wu so anuri
I to Chineke nna
0bim wu so anuri
I jaya nma ruo'ge ebighebi
0bim wu so anuri
I to Chineke nna
0bim wu so anuri
I jaya nma ruo'ge ebighebi
Ezigbo ezi n'ulo
K'oyenren m'o
Umu di nma
K'ojiri cho ya nma
O goziela m'o
A ga ma jaya nma ebighebi

O goziela m'o
Onye ker'uwa
Goziela m'o
0bim wu so anuri
I jaya nma ruo'ge ebighebi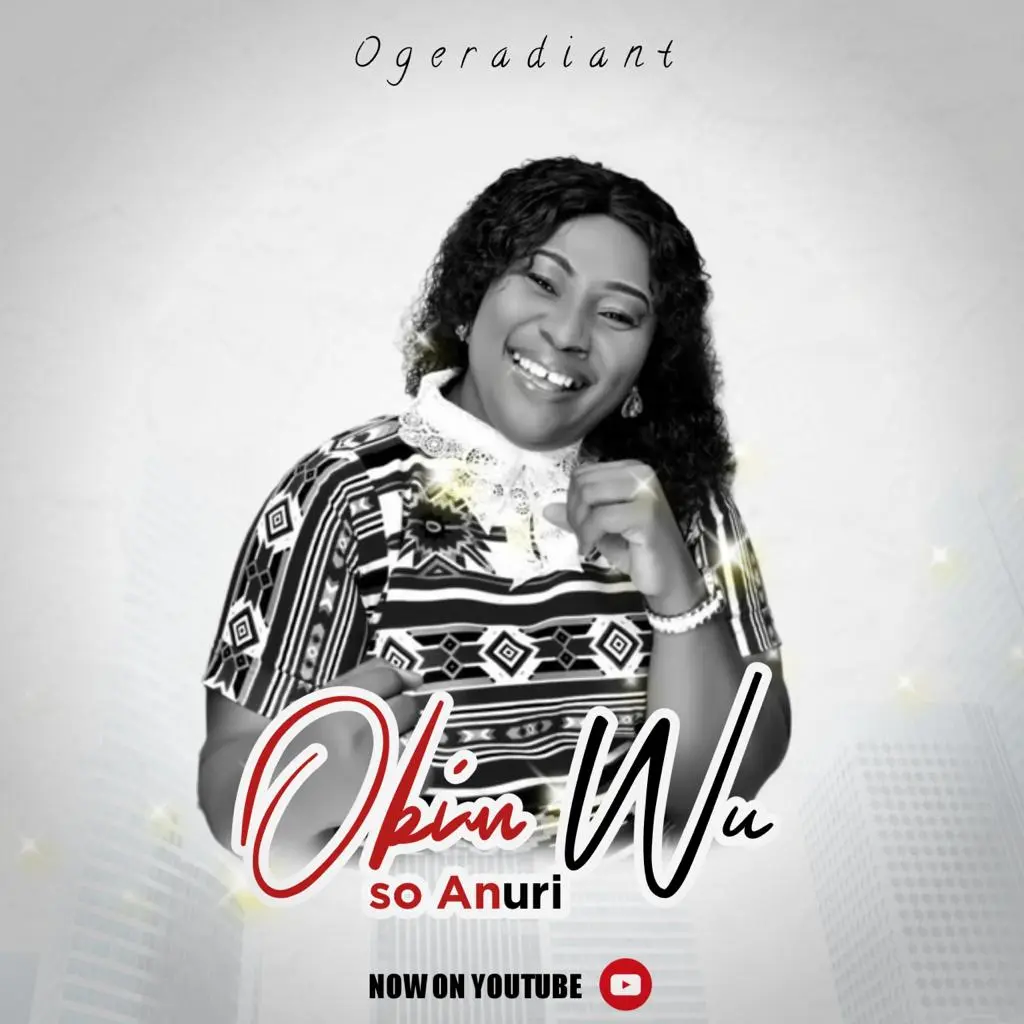 0bim wu so anuri
I to Chineke nna
0bim wu so anuri
I jaya nma ruo'ge ebighebi
0bim wu so anuri
I to Chineke nna
0bim wu so anuri
I jaya nma ruo'ge ebighebi
Cho ya, n'iga chota ya
Kpo ya, n'oga za gi
Mgbe nkporo gi za m'o
Onye nwem I ne me rem nma

0bim wu so anuri
0bim wu so anuri
0bim wu so anuri
0bim wu so anuri
I jaya nma ruo'ge ebighebi
0bim wu so anuri
I to Chineke nna
0bim wu so anuri
I jaya nma ruo'ge ebighebi
N'ihi mu ka Jisos ji ri wuo
O kwafuru obara I gbaputa m'o
Mgbe Jisos ga bia
Anyi ge yi ri uwe ocha
Anyi na nde nmuo ozi
Ga n'eti Aleluya yen gi
0bi wu so anuri
A ga ma ja gi nma ebighebi
0bim wu so anuri
Obim wu so anuri
Obim wu so anuri
Obim wu so anuri
I jaya nma ruo'ge ebighebi
Obim wu so anuri
I to Chineke nna
Obim wu so anuri
I jaya nma ruo'ge ebighebi
Obim wu so anuri
I to Chineke nna
Obim wu so anuri
I jaya nma ruo'ge ebighebi
Obi na som
Ka nmanu anu
Obi na som
Ka nmanu anu
You're so sweet Jesus
Ka nmanu anu
I love you dearly
Ka nmanu anu
Obi na som o

Ka nmanu anu
Sweeter than honey
Ka nmanu anu
Obim wu so anuri
I jaya nma ruo'ge ebighebi
Obi na som
Ka nmanu anu
Obi na som
Ka nmanu anu
I love You Jesus
Ka nmanu anu
I love You Jesus
Ka nmanu anu
Obi na som o
Ka nmanu anu
Sweeter than honey
Ka nmanu an
Obim wu so anur
I jaya nma ruo'ge ebigheb
Obim wu so anu
I jaya nma ruo'ge ebigheb
Obim wu so anu
I jaya nma ruo'ge ebigheb
Obim wu so anu
I jaya nma ruo'ge ebigheb
Obim wu so anu
I jaya nma ruo'ge ebighebi…riiriiriiriiiu
Kindly give us two minute from your time to follow our social handles... Click on social media logo below to follow...Thanks