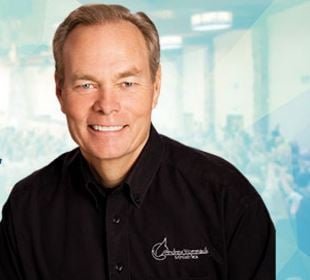 Andrew Wommack Devotional 22 July 2022 – R.S.V.P.
Topic: Andrew Wommack Devotional 22 July 2022 | R.S.V.P.
Luke 14:16, 23 'Then said he unto him, A certain man made a great supper, and bade many: …And the lord said unto the servant, Go out into the highways and hedges, and compel them to come in, that my house may be filled.'
Text: Luke 14:16-24
The man who made the sacrament symbolizes God inviting "anyone who will" to come to him. The parable teaches that it is not God who fails to offer salvation to all, but that it is the invited guests who reject God's offer.
These people had excuses as feeble as the excuses of today's people who do not accept God's offer of salvation. Therefore, from the perspective of the world, the marriage supper of the Lamb of the Lord will be endowed with "undesirables," not because God rejects the upper classes, but because they reject Him.
Those who have an abundance of the possessions of this world tend not to recognize their need for God as much as those who do not have it.
Jesus' parable could also be applied to the Jewish nation. God offered salvation to the Jews, but they as a whole rejected Him. Therefore the Lord sent his servants to the Gentiles to fill his kingdom.
This very parable proves that the Lord is not asking us to convert people to Christianity by force because this man accepted the decision of those who declined his invitation. Therefore, it must be understood that the Lord is exhorting us to compel them to come in by our persuasion or request. The word "force" denotes aggressiveness, even when it comes to convincing people.
The church as a whole, and all of us as individuals, should not just hang up our "clapboard" and wait for the world to come to us. We should go on the offensive with the Good News into the whole world. We have an urgent command to be witnesses, for the time until our Lord's return is short.
This message was written by The Association of Related Ministries International (ARMI), an extension of Andrew Wommack Ministries (AWM). ARMI is a unique partnership dedicated to providing resources to help like-minded ministers thrive in a spirit of excellence and benefit from the experience and expertise of both AWM and Charis Bible College staff. (www.awmi.net).
Flattimes Notice Board: Until you are born again, the everlasting presence of God will never be with you. They must be reborn to enjoy continuous victory. Please say the prayer below in faith:
Lord Jesus, come into my life. I accept You as my Lord and personal Saviour. I believe in my heart that you died and rose from the dead to save me. Thank you Lord for saving me, in Jesus name Amen.
If you have just prayed the prayer of salvation online, please send your testimonies and prayer requests to info@awmi.net, 1-719-635-1111.
Kindly give us two minute from your time to follow our social handles... Click on social media logo below to follow...Thanks